Google's Fun Star Wars Features
Google Is Hiding a Star Wars Easter Egg, and It's SO Awesome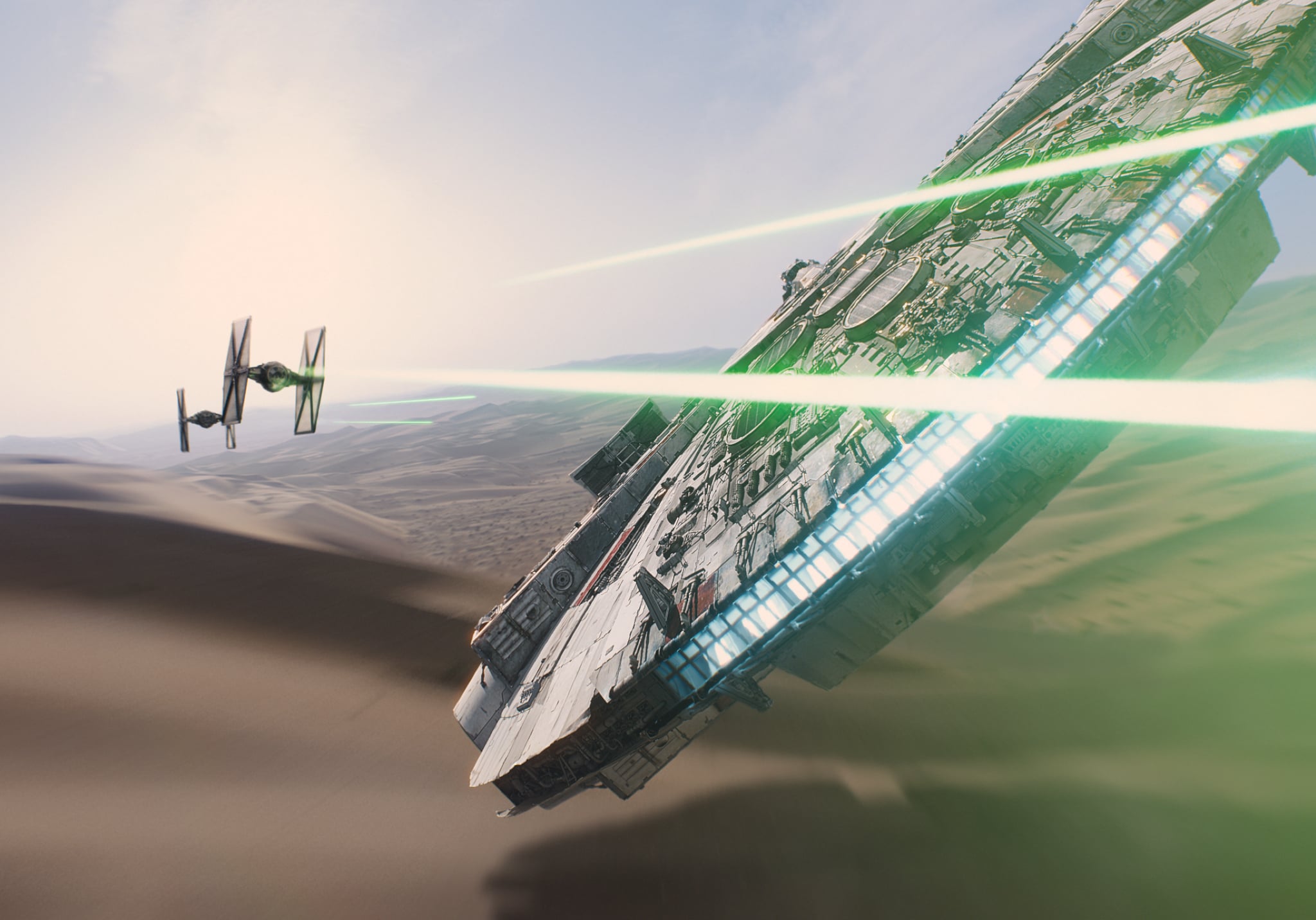 Image Source: Walt Disney Studios
With Star Wars: The Force Awakens almost upon us, fans can hardly contain their excitement. Google understands this so much so that it has released three promotions to let everyone join in on the fun.
In a blog post, Google promises that it's hidden a few Easter eggs — including one that is easy to find. On desktop, type in the words "a long time ago in a galaxy far, far away" and hit enter. The normal search results should appear on a black screen with scrolling yellow text complete with music from the film.
Image Source: Google
It's not the only way Google is hyping up fans. The company also has a Star Wars dedicated website that lets you choose a light side or dark side of the force to use as skins for your Google apps. No judgment on whatever side you choose, but know that it'll reflect across apps like Gmail, Chrome, Maps, Waze, and YouTube. For example, when a page is loading on YouTube, a blue lightsaber shows up at the top of the screen.
Image Source: Google
And for fans of virtual reality, the Star Wars app and Google Cardboard are teaming up to create stories that tie into the film. You can find them on the Star Wars app for iOS and Android, as well as buy four collectible Star Wars Google Cardboard designs in Verizon stores.
It's definitely an exciting time to be a Star Wars fan — who knows what other promotions will arrive before the premiere!