How to Edit Instagram Posts Like a Pro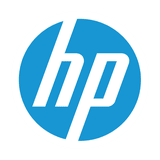 In partnership with HP, we're inspiring you to go beyond your social feed and capture all of your life's moments with the Sprocket Photo Printer.
Remember the days when your parents used a disposable camera and made you "say cheese" on your first day of kindergarten or at your school formal? Yup . . . Your embarrassing but cute pose with your date is probably hanging in your parent's living room today.
If you notice, pictures are a common décor choice scattered within most homes — they instantly personalise a space and are reminders of the moments that make us LOL and never want to forget. Whether you're at brunch or jet-setting across the globe, these days we can't help but share our lives via social media, and who knows what we would do without our trusty camera phones.
Before you get snap-happy, scroll down to find out how to go beyond your social feed and capture Instagram images that can be turned into beautiful works of art for your home.