How to Listen to Audiobooks With Google Assistant
"OK Google, Read My Book" Is About to Become Your New Catchphrase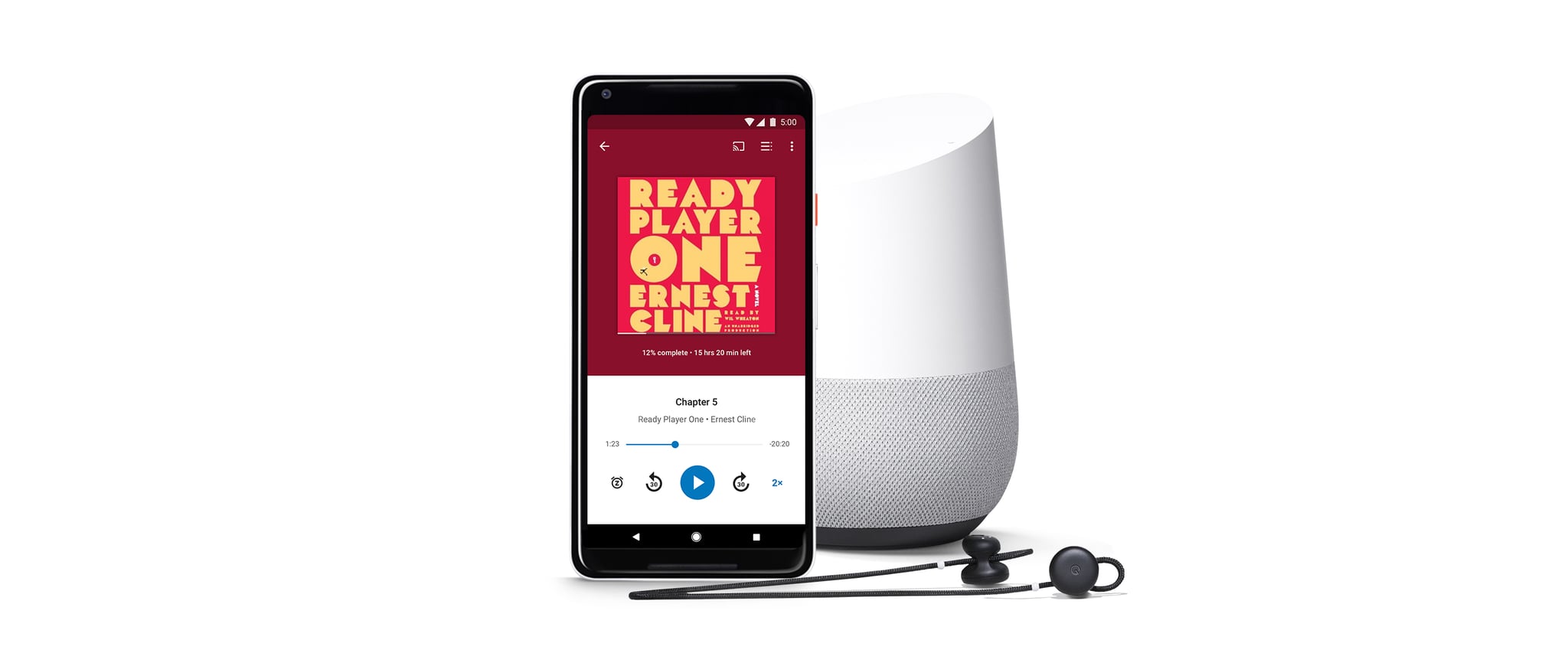 If audiobooks are your jam and you have a Google Assistant, it's time to rejoice: we've got some really good news ahead for you.
Google announced on Jan. 23 that audiobooks will now live on Google Play, and they're super easy to use. All you have to do is say "OK Google, read my book" with the Google Assistant on your phone or Google Home, and the audio will start playing. The best part? You don't need a subscription because you can buy a single book and even get a preview of it before you purchase it.
To add icing to the cake, Google Play is offering current popular books for under $10 right now — including books like Fire and Fury: Inside the Trump White House by Michael Wolff, Why Not Me by Mindy Kaling, and many, many more. If you've been wanting to read more, now's your chance — because you can listen to these books at any time, anywhere.