How to Make Friends Day Facebook Video
How to Create Your Own Friends Day Video on Facebook
Facebook is celebrating its 13th birthday — which it calls Friends Day — and in the spirit of giving back, the company is creating Friends Day videos for all users. Everyone has the chance to see a personalised one-minute video highlighting their friendships and (thankfully) edit the photos before sharing it with the rest of their Facebook friends.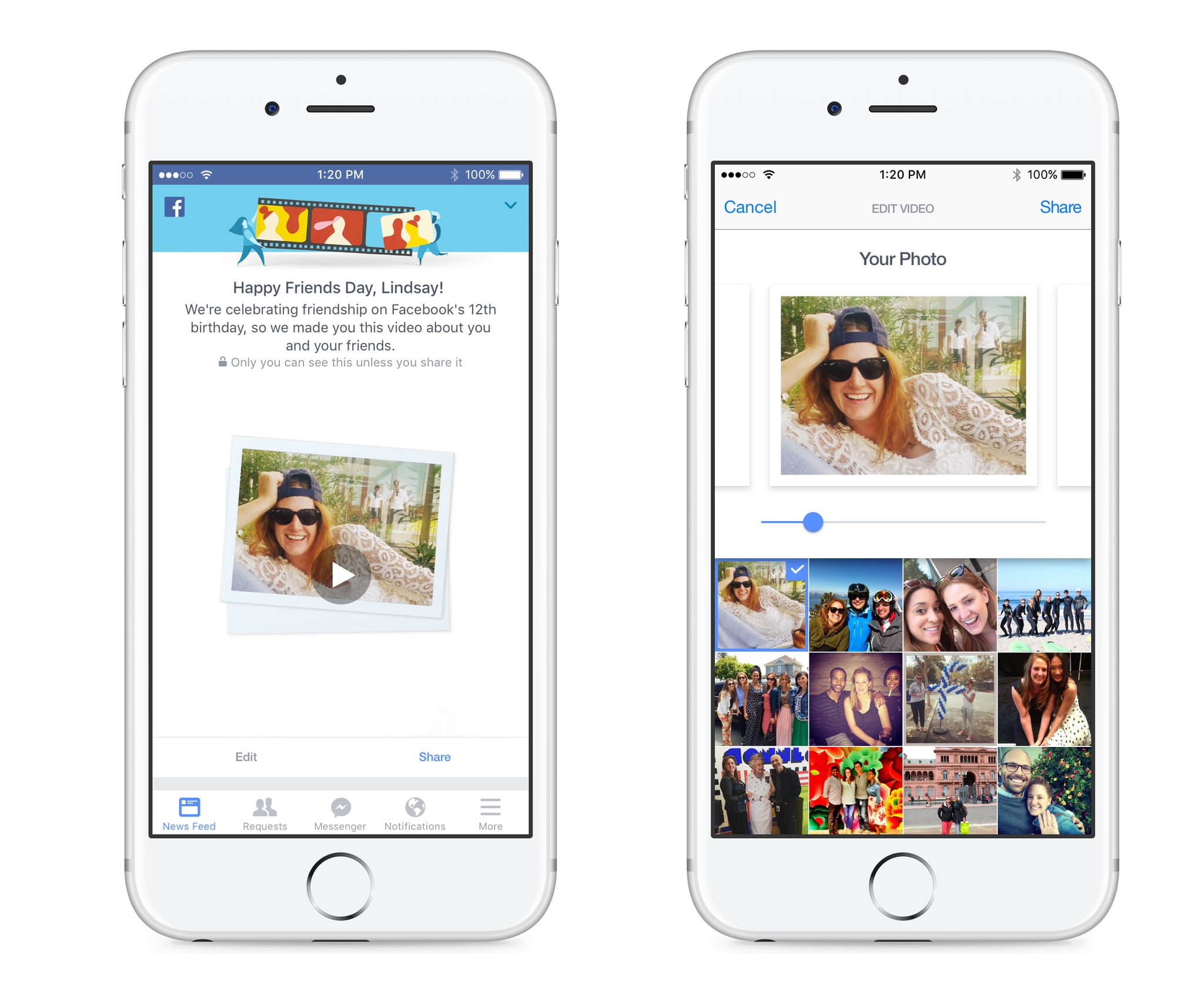 "When people connect, powerful things happen and lives are changed," wrote Facebook in a press release. "We see this on Facebook every day, whether it's an exchange with an old friend that brings a smile to your face or a new connection that changes your life path, or even the world."
In an email, Facebook said, "most people in the world will receive their video by midday" on Feb. 4. To get your video, log in to Facebook and check the top of your News Feed, or click "Watch Yours" below a friend's Friends Day video. Users can also download special friendship stickers for free to spread the love.