How to Manage Instagram Push Notifications
How to Manage Your Instagram Notifications
While most of us don't receive an uncontrollable amount of social media notifications, the alerts you receive for Instagram likes and comments can still be distracting, not to mention battery-draining. But you can fix this!
The most obvious way to turn off all notifications is to go through your general iPhone settings, and switch the Allow Notifications option off. But you can also control who you get your notifications from, like if you'd prefer to only see alerts from people you follow i.e. your friends.
In your Instagram Settings, head to Push Notification Settings.
From here, simply select how you'd like to receive notifications from the options Off, From People I Know, or From Everyone.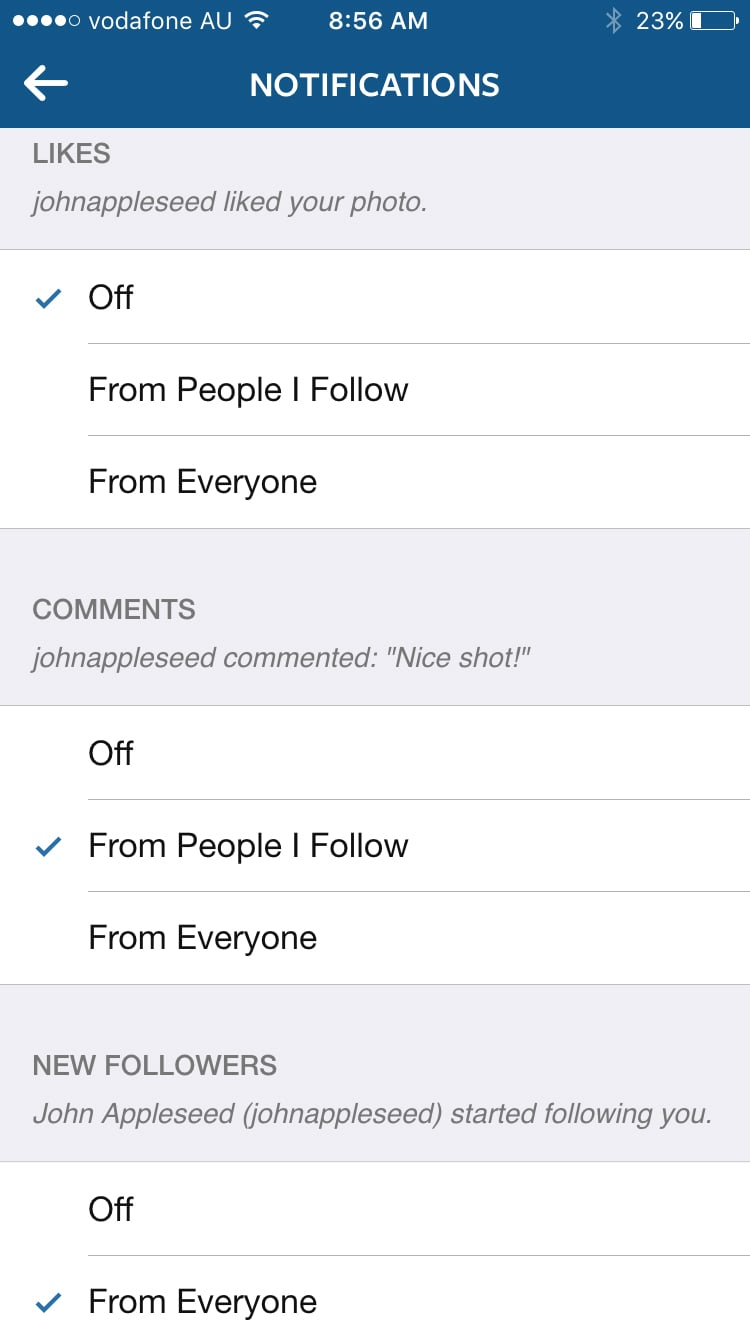 Simple! But you'd be surprised at the amount of people who haven't played with these settings. You won't have to deal with your phone lighting up every time someone double-taps your photo. And hey, it's how Kendall Jenner chooses to do it! I mean just imagine how crazy her phone would get if she received notifications from everyone. We're sure the reigning Queen of Instagram, Selena Gomez, also sets her notifications to something super manageable.