Jay Z's Tidal Music Streaming Website: Australian Prices
Why Celebs Are Turning Their Social Media Profiles Blue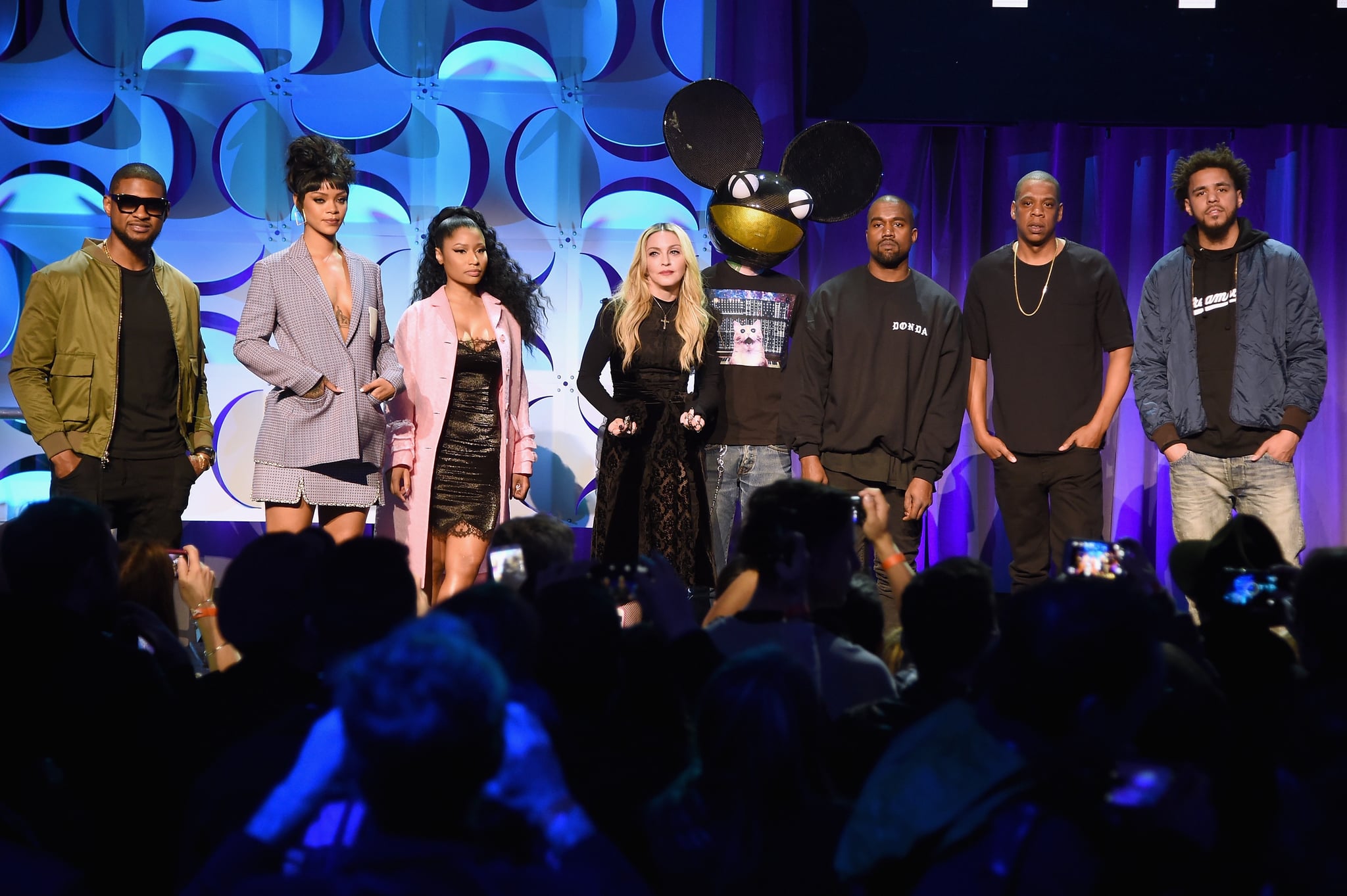 Overnight, Jay Z announced the formal re-launch of a music streaming service called Tidal, which he acquired earlier this year for $US56 million. The event was filled with famous artists like Beyoncé, Kanye West, Madonna, Daft Punk, Rihanna, Jack White and Alicia Keys, who signed a declaration that they were all co-owners of the service.
The whole thing felt a little weird and of course, Twitter couldn't help but make fun of the scene.
This is #TIDALforALL pretty much pic.twitter.com/yV94iRwxTz

— Jacques Morel (@JacquesMorels) March 30, 2015
They said "Dress business casual." #TIDALforALL pic.twitter.com/eK7nlCZKaE

— John Boone (@jtyboone) March 30, 2015
when you all get together to renew your illuminati memberships pic.twitter.com/3WPt0pxlZm #TIDALforALL

— Flith God Mia (@Bella_Cortinez) March 30, 2015
Tidal also announced a new subscription plan — in the US, a regular version will cost $US10 a month; a high-streaming lossless version will cost $23.99 a month in Australia.
Before the official reveal, the company released a promotional YouTube video, which you can see below. Several artists also changed their Facebook and Twitter profile pictures to a bright blue for the event.
"The Tides They Are-A Changing" #TIDALforALL

— Mr. Carter (@S_C_) March 30, 2015
Music makes the people come together. Join Madonna and turn your profile picture blue. Do it for the music. #TIDALforALL

— Madonna (@Madonna) March 30, 2015
If you want to join us in something exciting, please turn your profile blue #TIDALforALL PH pic.twitter.com/1IxBJnMTGH

— Coldplay (@coldplay) March 30, 2015
Together, we can turn the tide and make music history. Start by turning your profile picture blue. #TIDALforALL

— KANYE WEST (@kanyewest) March 30, 2015
On its website, Tidal describes itself as "the first music streaming service that combines the best high fidelity sound quality, high definition music videos and expertly curated editorial."
Many believe Tidal will prove to be a strong competitor to companies like Spotify and Apple's Beats Music.
RIP SPOTIFY. #TidalForAll pic.twitter.com/b5DtlQExDm

— HIP HOP FACTS (@DailyRapFacts) March 30, 2015