Milan Bans the Selfie Stick
A Major City Has Banned the Selfie Stick, and People Don't Know How to Feel About It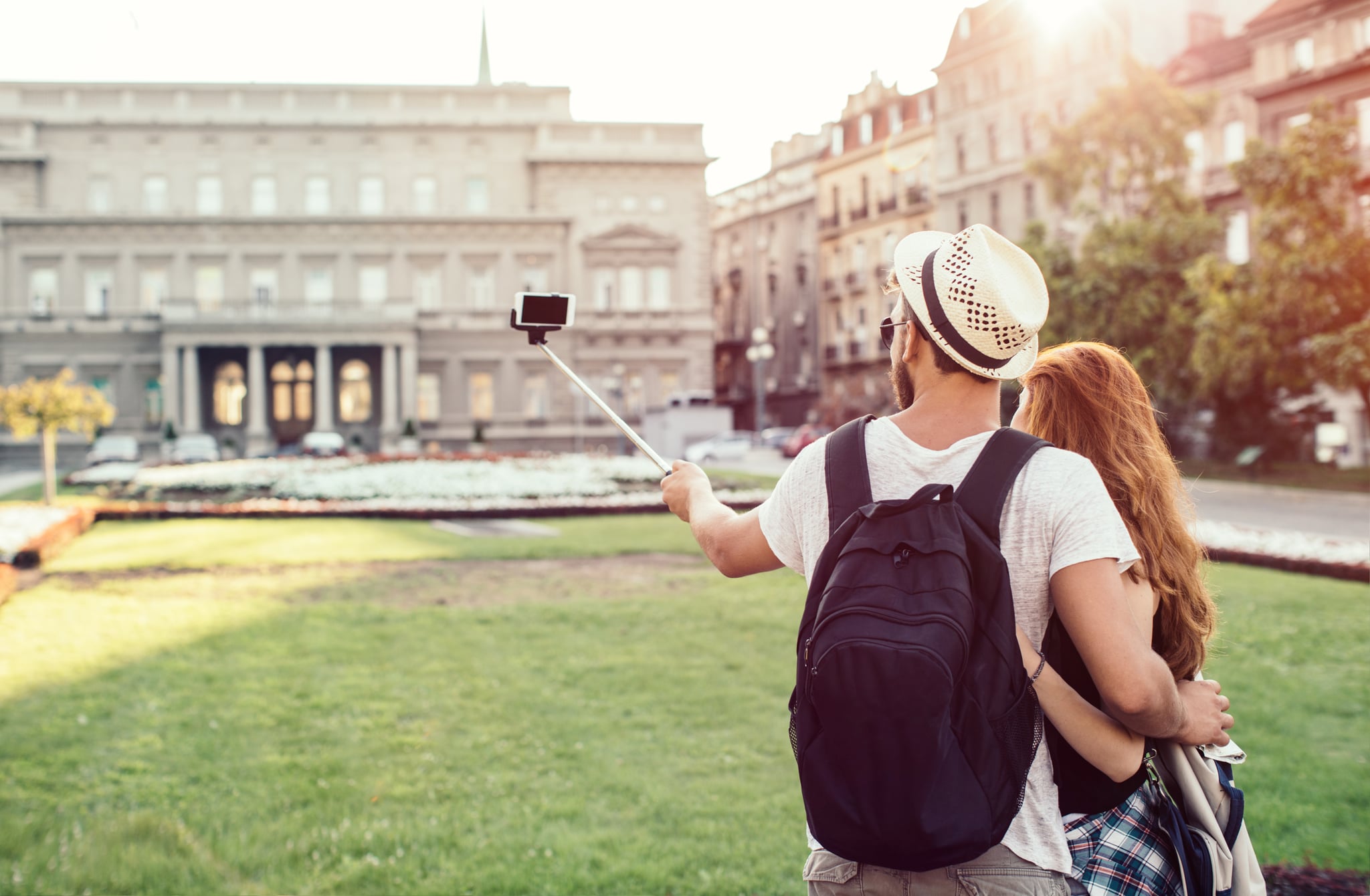 If you're obsessed with taking selfies with a selfie stick, you might want to cross Milan, Italy, off your list of travel destinations because the product is officially banned. According to The Local, the strict regulation, which also includes a ban on glass bottles and food trucks, was recently instated in efforts to crack down on "anti-social behaviour" among tourists and locals.
As of July 14, "holding, carrying, leaving on the ground, disposing of or receiving any kind of glass bottles or containers, cans and selfie sticks" will be prohibited until August 13. Milan's councillor for security, Carmela Rozza, says she hopes the ban will curb littering and warned that the regulation "will continue until it is needed." Selfie sticks have become an increasingly popular accessory with the rise of smartphone devices, and they were even included as one of the best inventions of 2014 by Time magazine.
As expected, people on the internet were freaked out by the news.
How is a selfie stick anti social? Milan you guys are nuts. I mean I'm coo coo for cocopuffs and I need a selfie stick. It's a great tripod!

— Shawn ☀️Sunshine☀️ Strickland (@Strickalator) July 19, 2017
**to increase anti social behavior

— Charlynn Star Scribe (@bigsidfan) July 19, 2017
Well I guess I'll cross Milan off of my list of places to visit.

— trust in judo (@ZailorT) July 19, 2017
Another case of government authority taken way too far.

— Fox Uzuki (@FoxUzuki) July 19, 2017
I didn't realise Milan was so rough!

— Julia Morgan (@MorganScorpion) July 19, 2017
yeah that'd be a successful as their honking horn or driving wearing sunglasses laws!!

— Sherri Kuczeryk🌸 (@SherriKuczeryk) July 19, 2017
To be fair, however, there were also a few people who really didn't mind the selfie-stick ban.
Milan gets it!!!!!!!!

— Phoenix 🔰 (@DidILieThough) July 19, 2017
— James Toste (@jamestoste007) July 19, 2017
Image Source: iStock