Newt Scamander and Hagrid Theory
This Harry Potter Theory Is So Crazy, It Might Just Be True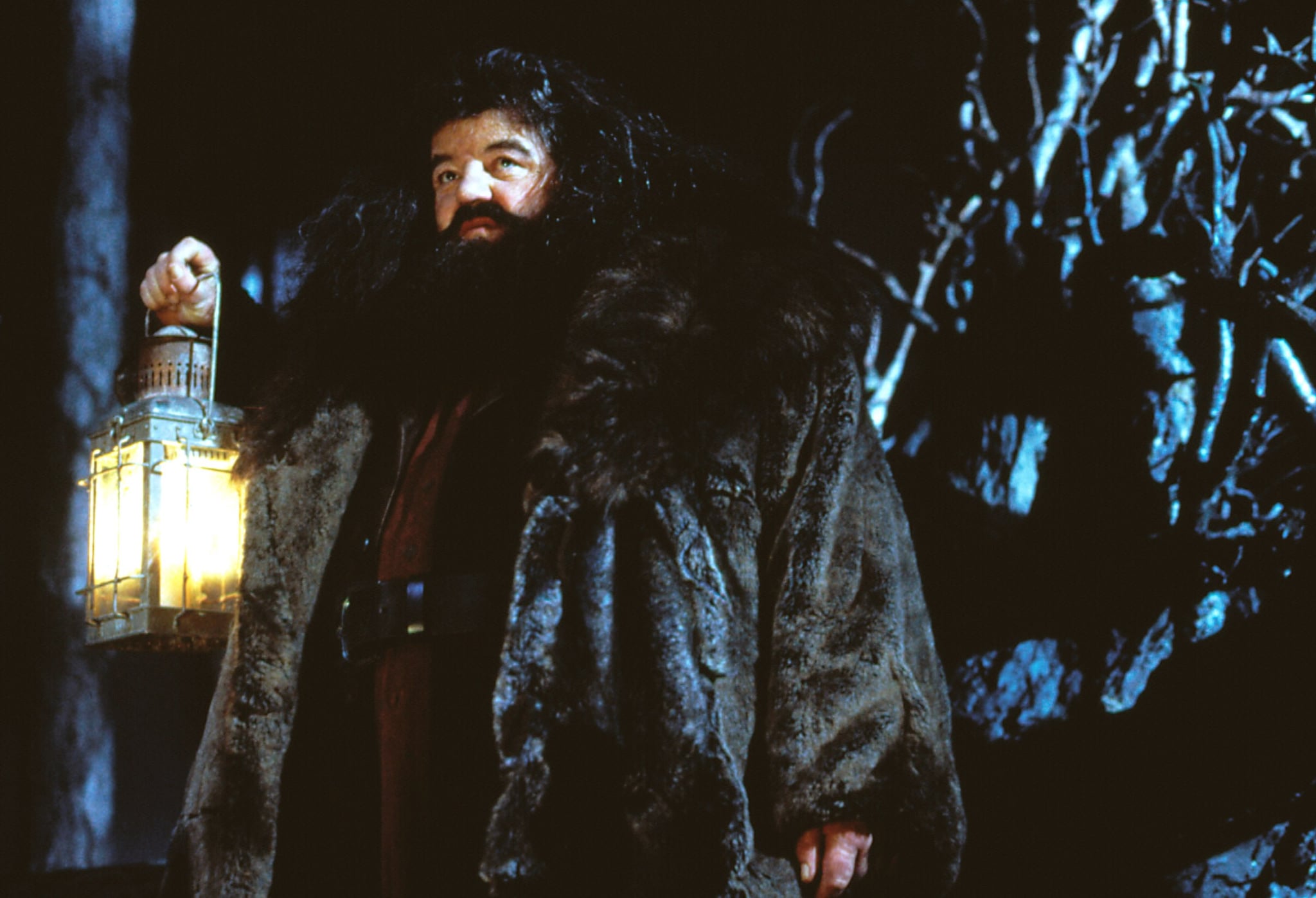 Until now, there weren't many major connections between Fantastic Beasts and Where to Find Them (which is set in 1920s New York) and the Harry Potter series (set in 1990s Britain). The only standouts included Beasts-protagonist Newt Scamander's grandson Rolf eventually marrying Luna Lovegood, and Newt authoring a magizoology textbook that remains popular throughout Harry's lifetime. But thanks to an insane connection discovered by MuggleNet, it's possible that Rubeus Hagrid also connects the two series.
The theorized connection is based on a quote by a massive acromantula, Aragog, in Harry Potter and the Chamber of Secrets: "I came to Hagrid from a distant land, in the pockets of a traveler." Newt Scamander, who famously collects magical creatures during his world travels in Fantastic Beasts, fits Aragog's description — with this in mind, the quote suggests that a young Rubeus Hagrid may have acquired his arachnid friend from Scamander himself. Considering that Newt is only middle-aged by the time Hagrid attends Hogwarts in the 1940s, it's an entirely plausible theory.
If this theory proves true, it adds a whole new layer of awesomeness to J.K. Rowling's wizarding world. Hagrid and Scamander each have a fondness for magical creatures, and both were expelled from Hogwarts School of Witchcraft and Wizardry before returning as professors. Add this to the list of reasons Harry Potter simply can't be beat!