Professor's Extra Credit Question
This Professor's Extra Credit Question Is Driving the Internet Mad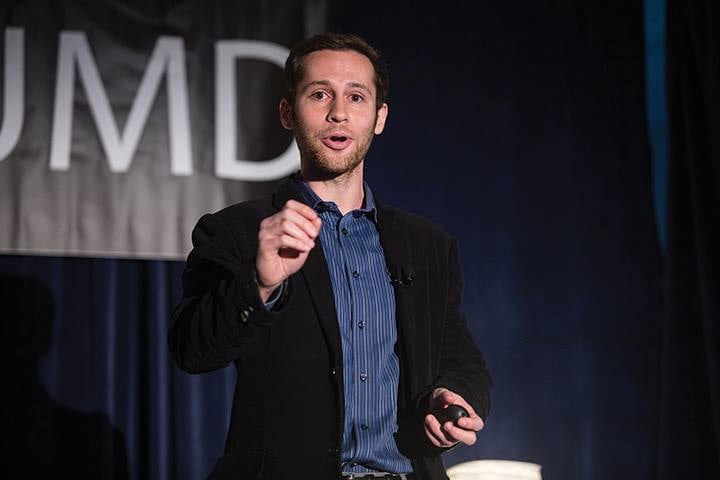 A professor at the University of Maryland, US is teaching an awesome lesson to his students: how to be a little more humane and to think of others before making a choice. The lesson comes in the form of an extra credit question that is making the Internet go a little crazy.
Earlier this month, University of Maryland junior Shahin Rafikian tweeted a photo of the question. It quickly went viral, with over 6,000 retweets and 5,000 favourites.
WHAT KIND OF PROFESSOR DOES THIS pic.twitter.com/ACtQ0FCwRm

— shahanye (@shaunhin) July 1, 2015
The answer should be pretty clear — if you're thinking about the well-being of others. Essentially you should pick the first option, because it guarantees that you'll get the extra credit. However, most people end up choosing the second option because they're only thinking about their own benefit. That line of thinking is more commonly known as the Tragedy of the Commons and the Prisoner's Dilemma, which focuses on how individuals only think of themselves in a situation, rather than complete an action that can help the group as a whole.
Since 2008, Dr. Dylan Selterman, a psychology lecturer has posed this question to his classes. In the past seven years, only one class has ever scored the extra points. "It's too big of a temptation for some students to ask the greater points option, and it seems to me like just a piece of human nature," said Selterman to The Baltimore Sun.
So what did this particular class end up choosing?
@shaunhin It was about 20% of the class that chose 6 points, though after you posted the link a lot of other internet randos filled it out.

— Dylan Selterman (@SelterMosby) July 9, 2015
Yep, another year, another class that decided its own non-extra-point fate. Maybe Selterman's next class will finally learn the right answer to choose — but only because the Internet told them.