Senior Citizen Learns How to Use The Internet
The Beautiful Letter a Senior Citizen Wrote After Learning How to Use the Internet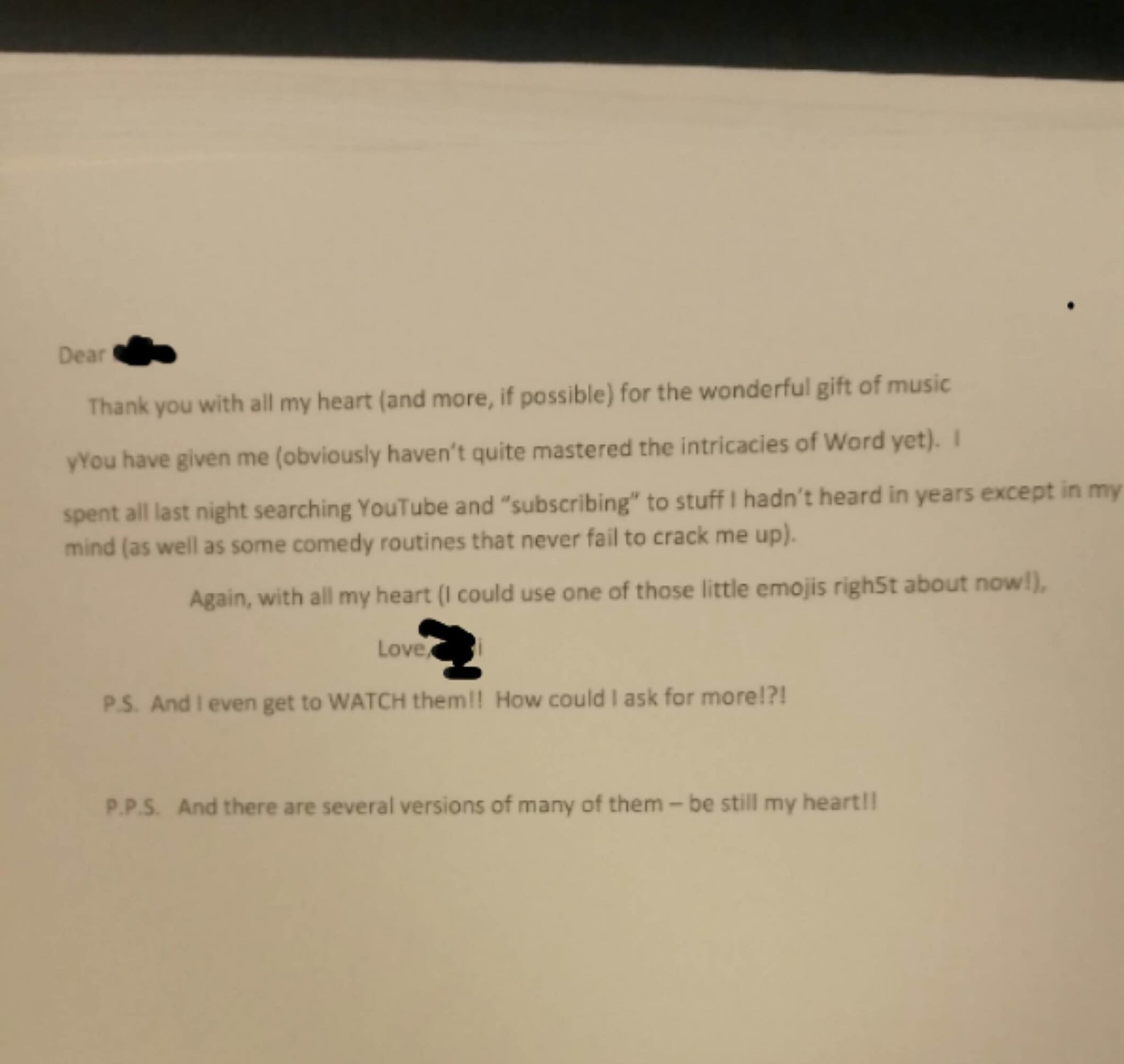 Get ready to have your heart melt into tiny little pieces. In a Reddit post that's gone viral, user leanentrep shared a photo of a letter that one senior citizen wrote after learning how to use the Internet. "I teach seniors at the senior home how to use computers and the internet," reads the caption. "When I came in today, one of the ladys [sic] used MS word to write me this letter."
Here's the letter in its entirety:

Thank you with all my heart (and more, if possible) for the wonderful gift of music you have given me (obviously haven't quite mastered the intricacies of Word yet). I spent all last night searching YouTube and subscribing to stuff I hadn't heard in years except in my mind (as well as some comedy routines that never fail to crack me up).
Again, with all my heart (I could use one of those little emojis right about now!)
P.S. And I even get to WATCH them!! How could I ask for more!?!
P.P.S. And there are several versions of many of them — be still my heart!!
How wonderful. If you can, teach something to someone today — you never know how much their world can change.