Sims' New Gender Customisation Options
The Sims Just Made a Huge, Significant Change to the Game's Characters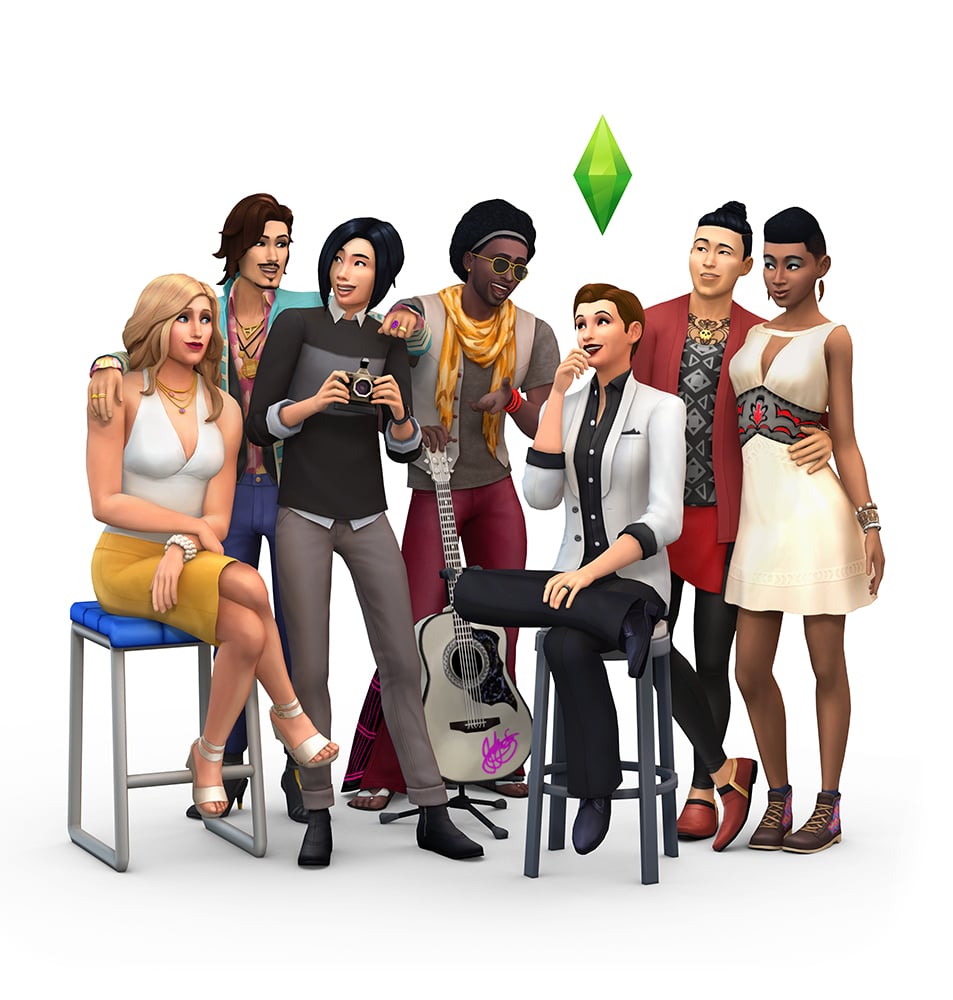 Emoji aren't the only thing getting diverse these days. Electronic Arts (EA) and Maxis announced on June 2 that players can now customise their Sims without being constrained by gender.
Now in The Sims 4, you can choose which walk style, physical features, and tone of voice your Sim can have, no matter which gender they are. The update also includes the ability to let your Sim wear any kind of clothing, hair, jewellery, and more — options that were once only allowed for your Sim if they were male or female. According to a press release sent via email, that means more than "700 pieces of content" are now available to all Sims.
The reasoning behind this move is simple. The Sims is played by an audience that is rapidly changing and increasingly diverse. The game could lose players if it remained rooted in these gender binaries. "We want to make sure players can create characters they can identify with or relate to through powerful tools that give them influence over a Sims gender, age, ethnicity, body type, and more," Maxis, the developer company behind the game, wrote in a press release via email.
Anyone can download the Sims 4 update that includes these changes. Keep these updates coming, everyone — it's about time.