Snapchat Bob Marley Filter
Snapchat's Bob Marley Filter Is Making People Very Angry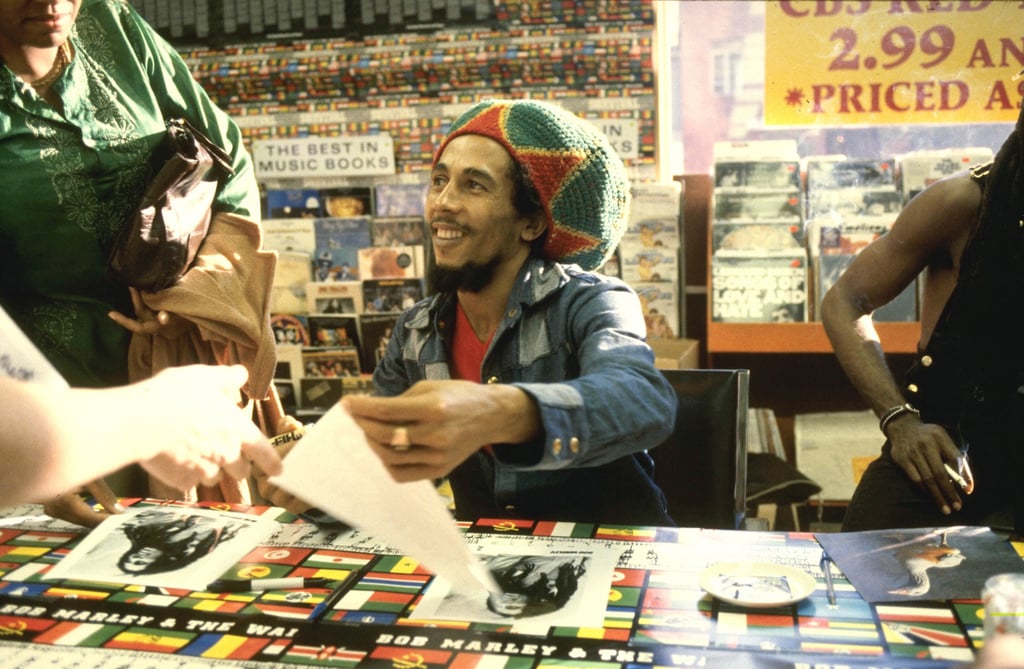 Today in terrible ideas, Snapchat released a Bob Marley lens that several people on Twitter are calling blackface.
The lens was released for April 20, the unofficial holiday of weed appreciation. Snapchat likely wanted to ride the success of its filters and lenses with a weed-focused lens. However, the company should've thought twice about creating a lens that adds dreadlocks, changes your nose and gender, and darkens your skin colour. Here's an example of what the lens looks like:
People started calling out the company for creating a "blackface" lens and for reducing Marley's legacy to a symbol of weed.
Honestly @snapchat, hire a black person or read a book. pic.twitter.com/GsYdnPSsBL

— Akilah Hughes (@AkilahObviously) April 20, 2016
April 20, 2016: The day Snapchat thought it was acceptable to let people put themselves in blackface pic.twitter.com/uB6Todz4AU

— Mike Murphy (@mcwm) April 20, 2016
Oh my god, what was @Snapchat thinking with the blackface filter?

*looks at management profile*

Oh. pic.twitter.com/AEuVmznTqK

— Mary Emily O'Hara @ #Brandweek (@MaryEmilyOHara) April 20, 2016
Filter that puts a Bob Marley hat on you: fine
Filter that gives you a black face: NOT FINE
FFS Snapchat

— Holly Brockwell (@holly) April 20, 2016
All the things Bob Marley did, stood/fought for, & accomplished, & he's reduced to just a weed symbol for stoners. Amazing.

— Lé Cocoapuff (@RespectTheAfro_) April 20, 2016
The backlash didn't stop there. Kylie Jenner used the Marley lens in a Snapchat, making people upset that she's once again celebrating cultural appropriation.
In the day's least surprising news, Kylie Jenner used that god awful Bob Marley Snapchat filter.

— squid (@inkerley) April 20, 2016
I just saw a Snapchat of Kylie Jenner using a Bob Marley "filter" for 4/20. She just repeatedly said, "Yasssss, bitch." I tap out of today.

— Tina Vasquez (@TheTinaVasquez) April 20, 2016
Bob Marley got reduced to a snapchat filter w/ Kylie Jenner using it to say "yaaaass bitch" smh

— Ayesha (@ayyfiend) April 20, 2016
At POPSUGAR, our editors are upset and don't approve of the lens. "This is just so annoying to me (as someone with West Indian heritage) who looks at Bob Marley as a legend," said Aimee Simeon, a POPSUGAR editorial assistant. "To see him as a Snapchat filter just makes a mockery out of someone who is genuinely a part of a lot of people's culture." Simeon also touches upon what the connotations mean to use Marley as a weed symbol. "It is also pretty messed up to use him as a 4/20 symbol and just adds to the negative stereotype associated with Rastafarians, black men, and people with dreadlocks," she said.
Despite the outrage, Snapchat told CNN Money that the lens was approved and created "in partnership with the Bob Marley Estate." The statement continued, "Millions of Snapchatters have enjoyed Bob Marley's music, and we respect his life and achievements. [The lens] gives people a new way to share their appreciation for Bob Marley and his music."
This is today's lesson on always thinking twice, and maybe even three times, about anything that might not exactly celebrate a culture, person, place, and so on in the right way.