Twitter Loses Users After Trump Bump
Twitter Is Having a Terrible, Horrible, No Good, Very Bad Day Thanks to President Trump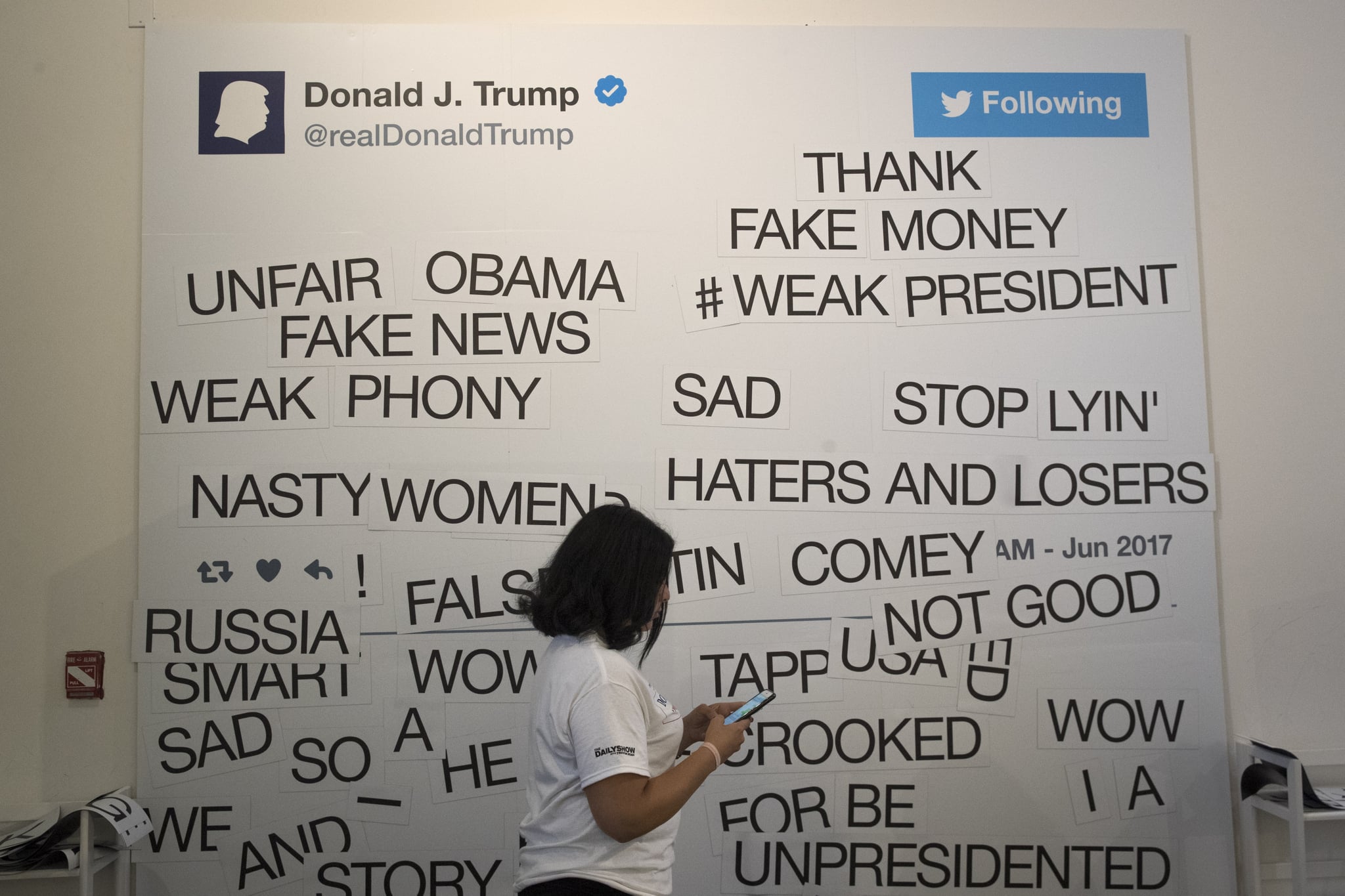 It's official: America's first Twitter president is no longer the only victim of his steeply declining polls. As it turns out, he's bringing his favourite social media platform down with him.
In Twitter's second quarter earnings report, released on July 27, it's revealed that not only did Twitter fail to add a single American user over the last few months — it actually lost two million US-based users. During the 2016 election and in the early months of the new administration, the "Trump Bump" was a widely reported phenomenon that meant that anything that the former real estate mogul touched would turn to gold. Twitter, of course, was one of the biggest winners in this category — as the president's main mode of communication, it was impossible to avoid interacting with it in some capacity throughout the course of a given day. Now, in the wake of months of scandal and controversy, we're getting the first concrete sign that Americans aren't just sick of all the drama — they're sick of the tool that's enabled all of this drama to unfold.
To be clear, this isn't going to spell the end of Twitter as we know it just yet. Growth is still happening outside of our fine country, and it's still seeing an uptick in revenue (though right after the report was released, the company's stock took a massive hit, which doesn't bode well). For now, the clear takeaway is that Americans are getting really, really tired of waking up to the news that the president has tweeted again — and for the first time, it's coming from a source that can't be slammed as "fake news polls" by the administration.