Vivid Sydney 2018 Program
9 Must-See and Dos From the 2018 Vivid Program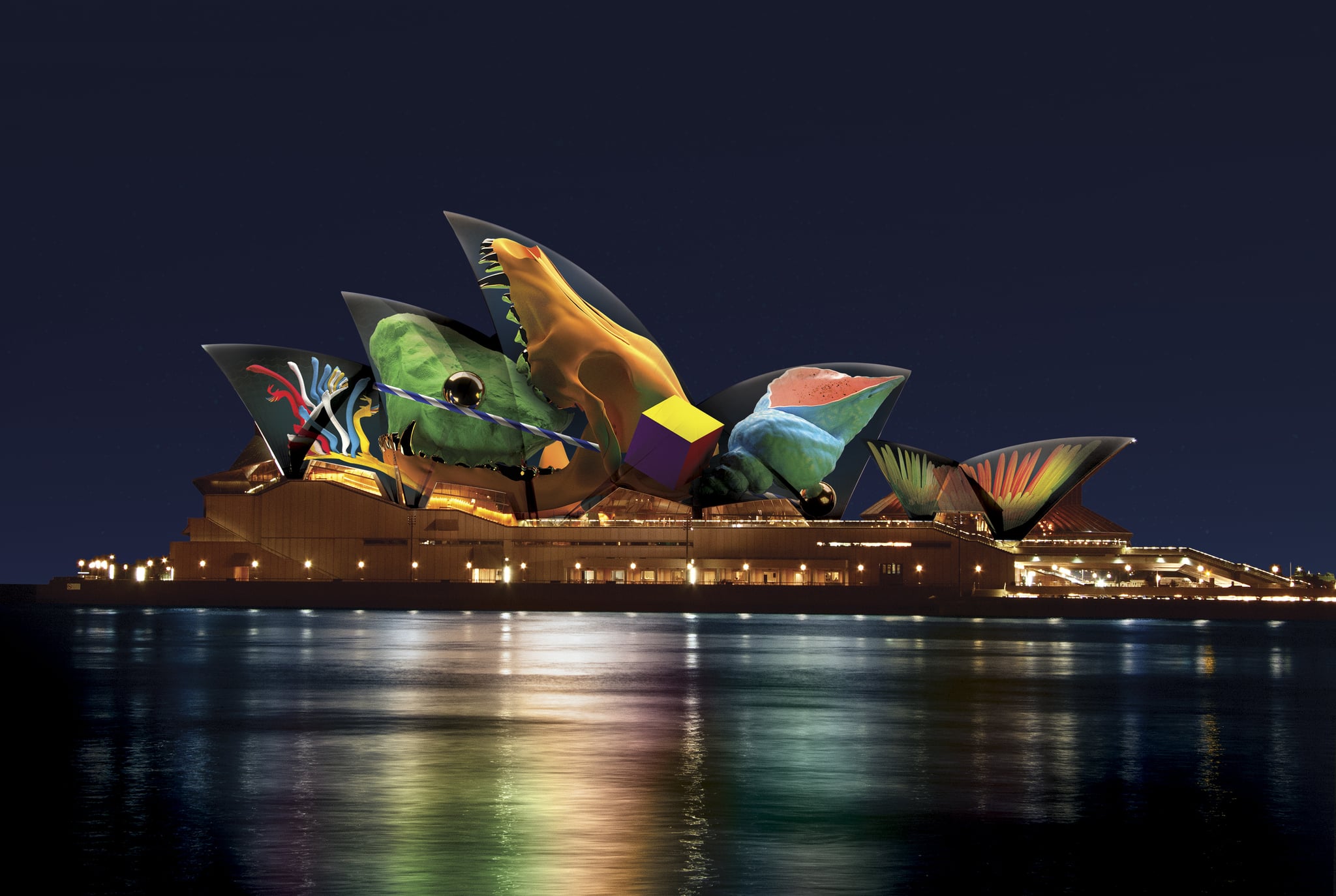 2018 marks 10 years of Vivid Sydney — the world's largest festival of lights, ideas and music. Last year's show drew a record 2.33 million attendees, and to mark a decade-long run, this year's festival will bring bigger and brighter installations, guests and talks to town. The festival will run from May 25 to June 16, and here are nine highlights you don't want to miss.
Luna Park Lights Up
For the first time, the amusement park will be lit with projections that celebrate the spirit of the site. The iconic ferris wheel will also get a show of its own, following an LED refit.
Snugglepot and Cuddlepie Come to Customs House
May Gibbs' beloved characters were part and parcel of many Australian childhoods, and now, in celebration of their 100 anniversary, Snugglepot and Cuddlepie will come to life on the façade of Customs House. Noni Hazlehurst will narrate their whimsical adventure in a piece that sees them journey through the Australian bush.
Darling Harbour Takes a Dive
The surface of Cockle Bay will be transformed into a deep sea exhibit, with water features, fountains and lasers emulating jellyfish, ocean ripples and coral.
Lighting of the Sails
The sails of the Sydney Opera House will be transformed into a series of kinetic digital sculptures, created by award-winning Australian artist Jonathan Zawada. Titled 'Metamathemagical', the work will feature recognisable Australian motifs across science, nature and culture.
Solange Takes to the Stage
In an Australian exclusive, Grammy-award winning Solange Knowles will perform hits from her number one album, A Seat at the Table, in the Sydney Opera House's concert hall. Shows run from June 1-4 and while tickets are currently sold out, keep an eye out for any more releases here.
In Conversation With James Cameron
You may know James Cameron as the brains behind Titanic and Avatar, but the film-maker also has an avid passion for science, technology, space and the environment. As part of the Vivid Ideas program, in conversation with Adam Spencer, he'll discuss how these passions have influenced his films. More details and tickets can be found here.
Go Wild at Taronga Zoo
A long-time festival favourite, Taronga Zoo is back with plenty of quirky, fantastical animal sculptures that will delight and awe. Display themes this year include aquatic life and the Sumatran jungle. Tickets here.
Ice, Ice Baby
Iconic rapper Ice Cube will be another international act to join the Vivid Live program, and will play four shows at the Sydney Opera House from May 25-28. Tickets here.
Laugh Along With Lea De Laria
For one night only, Orange Is the New Black's Lea Delaria (aka Big Boo) will perform a live show that combines stand-up comedy and live vocals. She's outspoken, quick-witted and sassy, so expect a high-energy gig full of laughs. Tickets here.
Image Source: Vivid Sydney