Who Is the New Uber CEO?
Uber's New CEO Was Voted One of the Best CEOs in America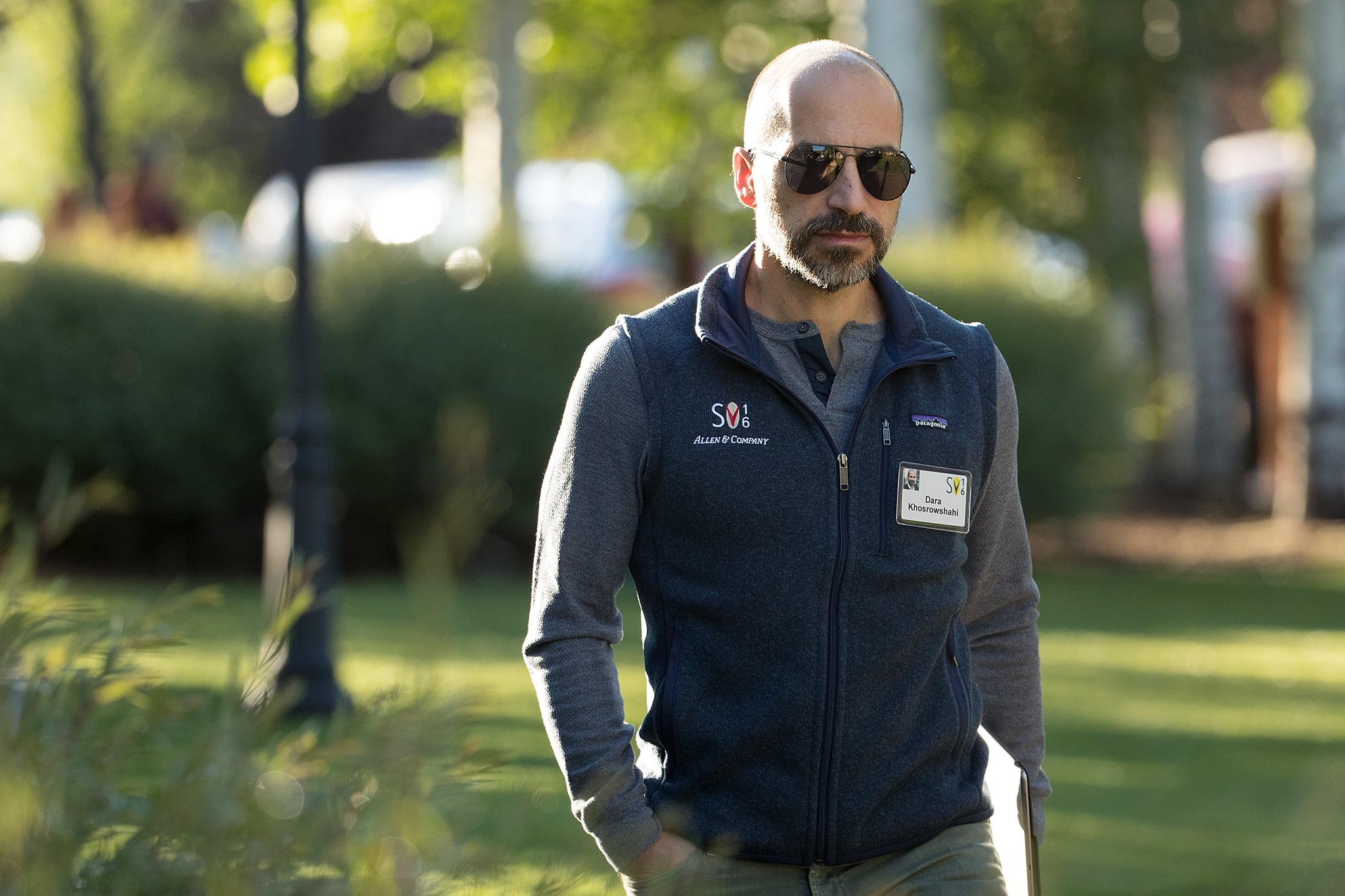 It only took Uber three months to find a new CEO to fill the void that was left when embattled former Uber CEO and cofounder Travis Kalanick resigned. Though the company has faced a series of sexual harassment allegations and other sexist behavior, Uber's board of directors chose a man to lead the company and turned down Meg Whitman, CEO of Hewlett Packard Enterprise (and other candidates). Instead, Uber announced on Aug. 29 that 48-year-old Expedia CEO Dara Khosrowshahi will become Uber's new CEO. Here are a few facts about who Khosrowshahi is and the type of company he led at Expedia.
Khosrowshahi is an immigrant of Iran.
Khosrowshahi immigrated to the United States from Iran in 1978 when he was 9 years old. He grew up in Tarrytown, New York, and went to Brown University, where he received a degree in electrical engineering.
He's a highly rated and praised CEO.
In his time at Expedia, Khosrowshahi made Glassdoor's list of "Highest Rated CEOs" in 2015, 2016, and 2017. He also has a 93 percent rating on Glassdoor as CEO of Expedia.
Expedia recently revealed average pay is equal between men and women.
In June 2016, Expedia showed that "women earn $1 for every $1 paid to men in equivalent roles." The company also boasted that half of its employees in the US are women and that 33 percent of "Expedia's leadership positions" were held by women. It's a stark contrast to Uber under Kalanick, during which the company faced numerous allegations of sexual harassment and discrimination, as well as a less-than-stellar diversity report. In the latest report, Uber reported that women only made up 32.9 percent of its US workforce. The number gets even lower when it comes to leadership positions; only 22 percent of women hold positions.
Khosrowshahi once said he didn't think he was a "particularly good CEO."
Khosrowshahi, who was named a 2013 Ernst and Young Technology Entrepreneur of the Year for the Pacific Northwest, said in a video, "I think for the first year when I was running the company, I wasn't a particularly good CEO." He explained in the interview how an engineer let him know he needed to set the tone for the company. "That really shifted my view of what a CEO has to do. A CEO of a multinational global company can't say what to do; you've got to plant the flag."
He's no fan of President Donald Trump.
When Trump's first iteration of the immigration ban was put in place in January, Khosrowshahi was immediately critical and addressed his concerns in an email to employees. As an immigrant from Iran (a country that was on the travel ban list), Khosrowshahi wrote, "I believe that with this Executive Order, our President has reverted to the short game. The U.S. may be ever so slightly less dangerous as a place to live, but it will certainly be seen as a smaller nation, one that is inward-looking versus forward thinking, reactionary versus visionary." Expedia later joined Washington state's lawsuit against the president over the travel ban.
And as a response to Trump's comments on the events in Charlottesville, Virginia, in which the president said there was blame on "many sides," Khosrowshahi tweeted:
I keep waiting for the moment when our Prez will rise to the expectations of his office and he fails, repeatedly. https://t.co/WlxTkRfC71

— dara khosrowshahi (@dkhos) August 16, 2017
Uber's board wrote that the company is "fortunate to gain a leader" like Khosrowshahi.
In an email sent to Uber employees on Aug. 29, the board of directors wrote, "We're really fortunate to gain a leader with Dara's experience, talent, and vision. The Board and the Executive Leadership Team are confident that Dara is the best person to lead Uber into the future building world-class products, transforming cities, and adding value to the lives of drivers and riders around the world while continuously improving our culture and making Uber the best place to work."