Words With Friends 2017 Social Dictionary Adds 50,000 Words
Words With Friends Just Got Updated For 2017, Adding Words Like "Bae" and "Werk"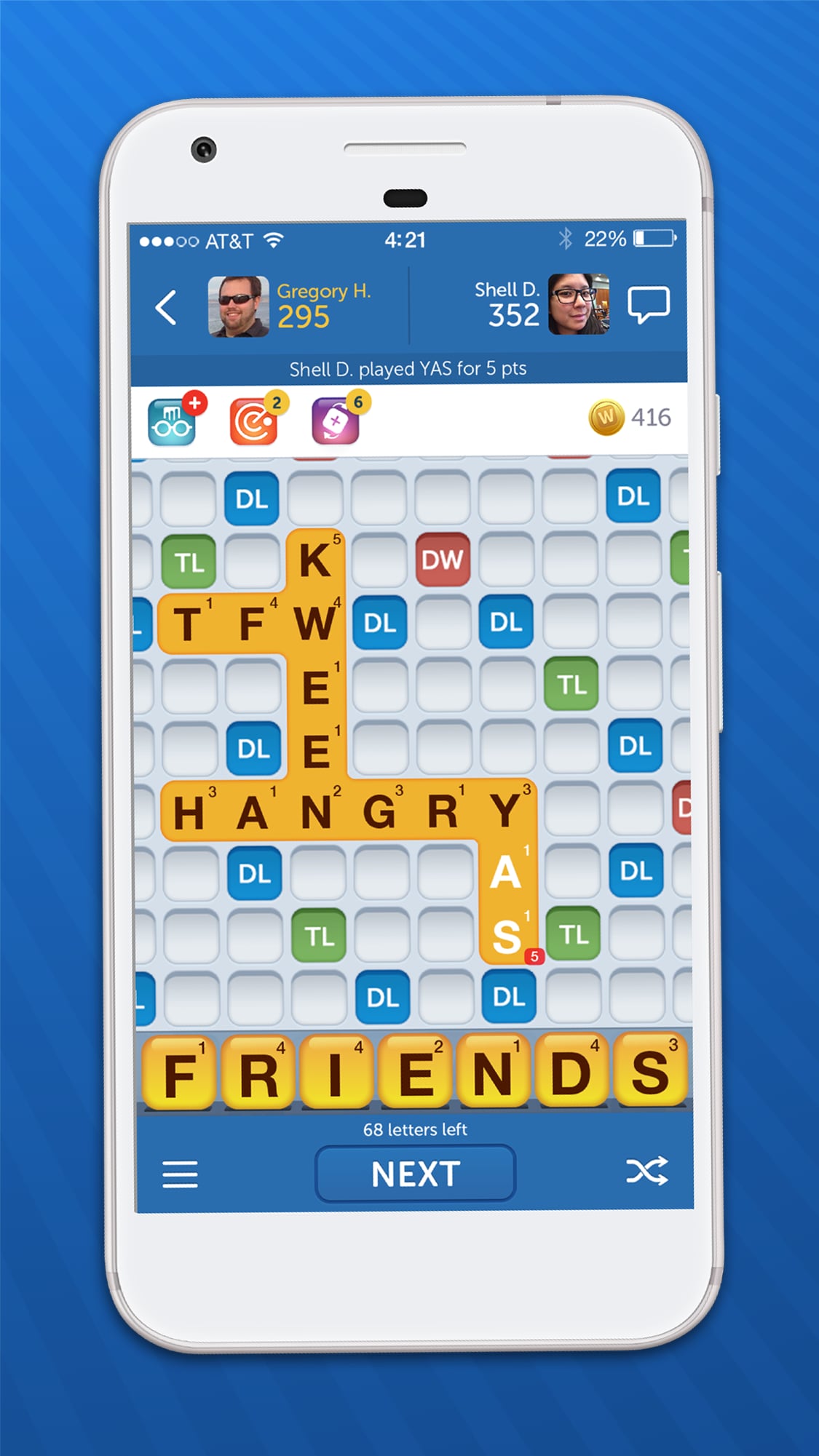 Words With Friends is celebrating its eighth birthday with a massive update: the popular mobile word game just added more than 50,000 new words via its brand-new "social dictionary." From yas to kween, you'll never have to wonder if your favourite texting go-to counts as a word ever again.
"In response to the thousands of new word requests submitted by players in-game every day, the brand-new Social Dictionary incorporates the top player and pop culture inspired words into Words With Friends in the largest dictionary update in the game's history," a press release for the update reads, noting, "Whether it's player favourites like Qi and Queso, or words that are trending around the world, such as FOMO and Hangry, we want to give our players more ways than ever before to play the words they use in everyday conversations."
If those examples don't mean much to you, take into consideration the fact that "qi," one of the most-used words in the Words With Friends dictionary, was used more than 306 million times in the last year alone — and all of these new additions are sure to drive even the most long-absent players back to the app for a new game. Among the words added to the list? Bae, bestie, BFF, fitspo, FOMO, hangry, kween, smize, TFW, turnt, werk, and yas. And it's not just based on linguistic trends — the company receives more than 5,000 requests per day for new words to be added, and this update takes into account a lot of what they've heard over the years.
The update is available for all devices now, so what are you waiting for? Avoid the F-O-M-O and check out the brand-new Social Dictionary A-S-A-P.